Restaurants
Some recommended restaurants for which you can introduce yourself from us
Le Molière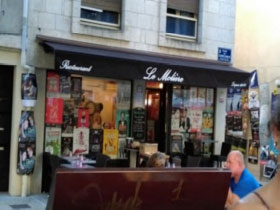 1 minute from the hotel – Place des Corps Saints

Le Molière, restaurant with traditional cuisine with a touch of originality.

Located Place des Corps Saints with a shaded terrace overlooking the Cloître des Celestins...

Possibility to take takeaway meals.
Fou de Fafa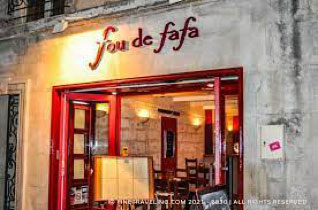 5 minutes from the hotel – Rue des 3 faucons
Created in 2011, Fou de Fafa offers an intimate culinary experience.
The menu, prepared by Chef Russell, changes regularly and offers the possibility of tasting fresh, seasonal products.
The hostess Antonia will reserve a warm welcome in the cozy restaurant and on the terrace in fine weather. She will be happy to advise you on the selection of wines.
Fou de Fafa is open for dinner from Tuesday to Saturday. The number of tables is limited to around twenty guests, so it is best to book!
Avénio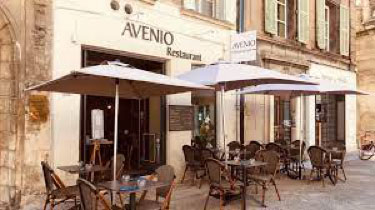 5 minutes from the hotel – Rue des 3 faucons
In a quiet pedestrian area, offers dishes prepared exclusively with products from the local culture.
Grand café Barretta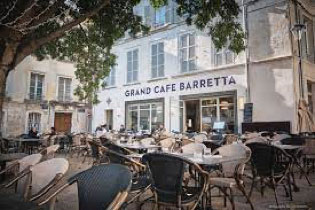 7 minutes from the hotel – Place Saint Didier

This restaurant, whose building dates back to the 18th century, is located in the heart of Avignon on Place Saint Didier, a spectacular interior design, a large terrace in the shade of a huge Provençal hackberry where you can taste traditional flavors of the French cuisine, this place attracts a crowd of tourists as well as locals throughout the year.
L'Ardoise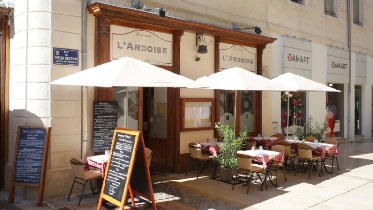 9 minutes from the hotel – Rue du Vieux Sextier
Restaurant located in a pedestrian area near the Les Halles district, traditional French cuisine and tasty, terrace from spring to autumn and beautiful interior room, relaxed place and good service.
« Classic transport — Access to the hotel according to your vehicle »